Look, anyone who knows me knows I have an unhealthy affinity for movies made in the 70s. I like the anti-heroes; the Bobby Dupeas, the Travis Bickles, the Popeye Doyles — characters who are hard to like at first, characters with grit, with baggage, characters who make mistakes — sometimes BIG mistakes.
I like stories about ordinary people who are thrust into extraordinary circumstances, like when a timid David Sumner must defend his "home" and everything he stands for from being destroyed by an angry mob in Peckinpah's brutal Straw Dogs. Or when Cosmo Vittelli is forced to do a hit for the mafia after getting himself into a steep gambling debt in Cassavetes' The Killing of a Chinese Bookie.
I like stories with ambiguous endings — I like the bittersweet aftertaste — the ending without all the loose ends getting tied up, no getting the girl and riding off into the sunset because life just isn't like that. Five Easy Pieces, Taxi Driver, The Conversation. What changes at the end? Nothing. Everything. Even Rocky — holy crap, after all that, he lost the fight! But did he win something else?
And I like when things just end badly, because life is like that too. Like in Pakula's excellent The Parallax View, or in Chinatown, or Dog Day Afternoon. Consequences can be deadly. Or how about Donald Sutherland's deranged scream at the end of Invasion of the Body Snatchers?
And how about the actors?
For me, Nicholson owns the 70s — his devilish grin says it all. I'd put Brando, De Niro, Hoffman and Pacino in a tie for a close second. Warren Beatty, Gene Hackman and Robert Duvall for a close third. But there's still Roy Scheider, Donald Sutherland, Malcolm McDowell, Jon Voight, Robert Redford, even crazy Dennis Hopper.
And for leading ladies you've got Faye Dunaway, Jane Fonda, Maria Schneider, Susan George, Karen Black, Julie Christie, all beautiful, strong actresses who brought very real, complex characters to the screen — not just two dimensional subplot props that you still see today (it's 2014!).
Yup, the 70s was a decade like no other in cinema's history; an era of buttoned-down-hairy-chested swagger that dressed up the raw counter-culture of the 60's in a slick polyester blouse and bell-bottom jeans as the young American New Wave — Coppola, Friedkin, Peckinpah, Spielberg, Lucas, Pakula et al — matured into master auteur storytellers who, for a brief decade or so, held the reins of Hollywood — at least until Cimino made Heaven's Gate.
I think Coppola put it best: "Can I get a club soda, club soda department?"
So here are 100 excellent 1970s films you have to see.
Best Movies of the 1970s
Favourite movies of the 1970s; the most creative decade in cinema's history.
1
A Clockwork Orange (1971)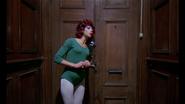 4
Monty Python and the Holy Grail (1975)
5
Five Easy Pieces (1970)
6
The Conversation (1974)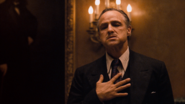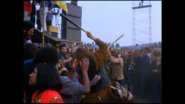 15
The Parallax View (1974)
16
All the President's Men (1976)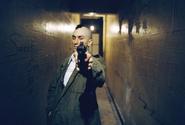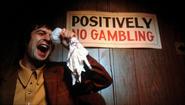 20
The Last Detail (1973)
21
One Flew Over the Cuckoo's Nest (1975)
22
The French Connection (1971)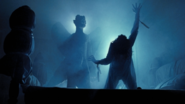 24
Close Encounters of the Third Kind (1977)